Two seductive strangers.
One scandalous night.
A trinity of temptation.

It was only supposed to be a single encounter. A night stripped of sexual inhibitions.

We were never supposed to become romantically involved.

But they were alluring and irresistible.

They were also the enemy.

Their company wants to take the one thing that means anything to me.

Now, I'm navigating a dicey path. Loving two men who can destroy me in a multitude of ways. They can shatter my heart, wreck my dreams, but worst of all, demolish the only place I've ever called home.
It's been a long time since I've read an MMF erotica love story, so I was glad that I chose this one to dip my foot back into the pond. I forgot how much I missed poly relationship plots and seeing how loving and open Chase and Shane were towards Jenn was heartwarming in a lot of ways.
I also really liked that Chase and Shane already had this established relationship and have done this before. So a lot of questions and concerns that go into establishing this type of relationship were easily addressed because these two dudes knew exactly what they were looking for. It took away a lot of that back and forth business that most romances seem to have.
Chase and Shane were smoking hot and their attraction to Jenn was sizzling from the start. I really loved every single sex scene with the three of them together (hot hot hot). Also I liked that every scene was a little different, that the dynamics of their love making changed all the time because they were all still exploring each other what they liked.
First off, the page numbers are very misleading, Amazon makes it seem like this a full length novel when in fact it's a short story.
I think I read this in a couple of hours not realizing it was so short.
While I understand that this is a short story and because of that things are rushed a long differently, the way the plot was paced was too quickly for me. Two men find this girl who coincidentally loves threesomes and decides to jump into a relationship with them after a one-night stand. The convenience of it all seemed more like a cheesy porn rather than a heartfelt love story at first.
The middle of the plot was a little better because that's where things were paced better as they established this new relationship. But then the ending came up way too quickly and everything wrapped up so rapidly that I had a little bit of whiplash. Like I said before I get this is a short story, but adding one or two more pages to add more depth and to fill in the holes the ending created would've made this book a whole lot better
.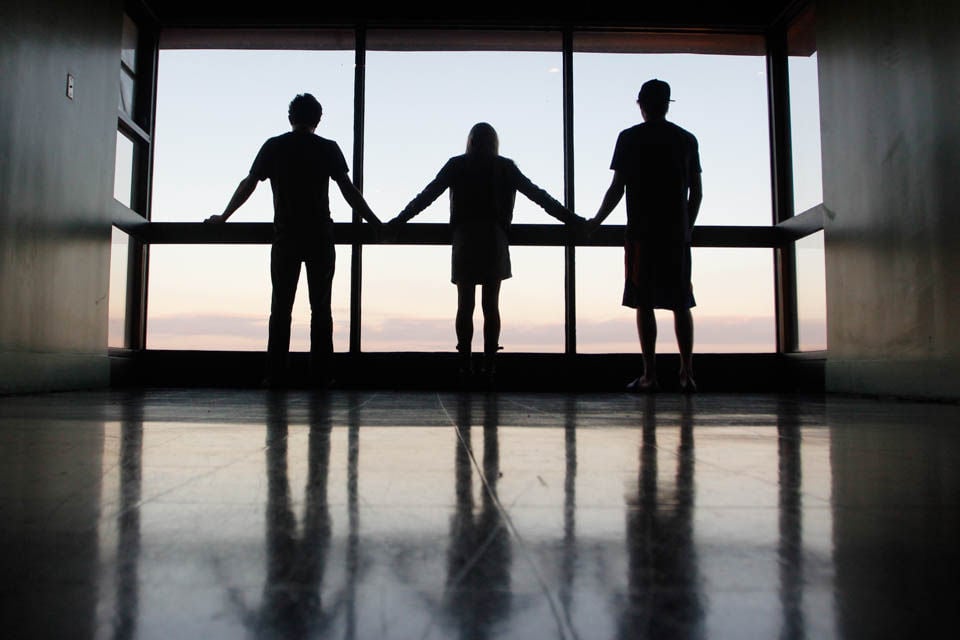 Overall I really enjoyed the story, I just wish it was a bit longer.
It's not really advertised as a short story or a novella so when you first buy it be prepared.
I loved all three characters as well, Jenn's passion for the Corkscrew was definitely admirable and being a Jersey girl myself I understand her frustration with the transformation the shore has taken over the years. I also loved how open and accepting both Chase and Shane were, they saw this beautiful woman in a bar and knew that this was the girl for them. They both had a wonderful relationship together but understood that it would be Jenn that completed them in a lot of ways. It was great to see how understand and patient they were with her and supportive when she needed it most.
I wish there was more depth to the plot overall, everything came across too easy which made the story less believable. It was odd to me that these two men wake up the next day from a random threesome and decide they want to be in a serious relationship with her. It all happened too quickly and the ending was wrapped up way very hastily leaving some holes in the plot. But overall I did enjoy the book and Chase, Shane and Jenn's story of them finding love together.